VIP Buying Experience
The purchase of a new home is one of the biggest investments you can make. Choose a team with the tools, expertise, and experience necessary to get you the best result.
The Best Buying Experience
Your dream home awaits
We are relentless about helping our clients realize their dreams so that at the end of the day they can emerge with a house they're proud to call home, and the confidence they made the right decision. We take our responsibility of helping our clients through the buying journey very seriously. We realize this is probably one of the largest financial purchases you'll ever make, and you can count on me to be your guide, your counselor, and your fiercest advocate every step of the way.
Buying Experience
Buying a home is more than just finding the right property. You need an expert who understands the market and the unique challenges it faces.
Expert advice
We are helping our clients meet their home ownership goals. We're helping them secure financing, negotiate the best possible price tags and terms, smooth the moving process, settle into their new community, and so much more.
Negotiating Power
We will help you negotiate and secure the best possible price and terms for you. If you don't find any home in your price range, we will suggest that it's reasonable to look at homes that are close to your maximum price range.
Vendor Network
As part of the community, we also work with an extensive network of vendors and contractors that offer us special deals for home repairs, furnishing, painting, plumbing, electrical work, gardening, and so much more.
Read Our Client Success Stories
We're confident that we can help you win in today's market because we do it for clients just like you every single day.
"I would recommend Brian to anyone looking to buy or sell a house in Josephine or Jackson County. He is a seasoned real estate professional and has a great team of people that support him, from the landscaping and cleaning to the paperwork and back end office support. He was very responsive and answe
…
red all my questions promptly. He was knowledgeable about the process of selling a house during probate, which was VERY important to me. Living out of state, Brian took care of every detail and I didn't worry about things getting done, I knew he was on it! I am so thankful that I was introduced to Brian, as he made this whole process seamless and transparent. Thanks Brian!!!"
"Brian was such an asset to my wife and I finding and becoming a first time homeowners. Brian was patient, understanding, and thoughtful with the desired features and expectations we wanted while keeping us within our budget. Working with Brian was like working with a life long friend. Thank you B
…
rian for helping my wife and I becoming first time homeowners."
"Working with Brian Simmons was an absolute pleasure. His expertise, professionalism, and genuine commitment to our satisfaction far exceeded our expectations. Thanks to his efforts, we are now the proud owners of a home that perfectly aligns with our vision. We wholeheartedly recommend Brian to anyo
…
ne in search of an exceptional real estate agent who will go above and beyond to ensure a seamless and rewarding home buying experience. - Erin & Keith Wood"
"We were very happy with Brian as our agent. He was patient and flexible and helped us to find our dream property. He is knowledgeable about the local Grants Pass area too. Thanks again for all your help."
"Brian represented us well. In the end he did everything he could to close the deal."
"Brian is very knowledgeable about the market in Southern Oregon. If I have clients looking in his area I will definitely send them to him."
"Brian was a remarkable asset in the sale of a duplex that I inherited. He made the transaction seamless, coordinated all the showings, closing and logistics needed for real estate. Excellent to work with, good communication at each of the steps. Once all the offers were in, he had organized the offe
…
rs and made great recommendations with pros and cons. Thank you for all that you did."
"Brian was great. He listened when I talked, suggested strategies, and ideas. He's realistic in his approach and it worked. I'd definitely refer friends to him."
"Brian was wonderful helping me find my new to me home. He was easy to work with. Brian helped explain everything I didn't understand. I would recommend him for all ur realtor needs!"
Looking to buy a new home?
Where do you begin?
Once you've found the home you can see yourself living in, what's next? There are many steps to go through before you can officially call yourself a homeowner. I will guide you through this process, but in the meantime, here's a preview of what you can expect.
When making an offer on a home, I will negotiate on your behalf to attain the best terms for you. This can include negotiating the price, repair costs, timelines, and contingencies.
This is the legal contract between the buyer and seller once the buyer's offer has been accepted by the seller. It outlines the terms and conditions of the sale and is signed by both parties.
Once the Purchase and Sale Agreement is signed, a home inspector is hired to examine the home's health, safety, and major mechanical systems. If any issues arise from an inspection, the buyer may be able to renegotiate their offer or ask for remedies.
After your offer is accepted, the next step is to get final loan approval. During this process the lender will decide if they're willing to approve your mortgage based on things like your creditworthiness, the title history, and appraisal of the home you want to buy.
This is a report for you and your lender detailing the history of the home you're buying to ensure there are no legal barriers to purchasing it.
Escrow is a legal arrangement in which a third party temporarily holds money or property until a particular condition has been met (such as the fulfillment of a purchase agreement). It's used in real estate transactions to protect both the buyer and the seller throughout the home buying process.
Ownership is transferred from the seller to the buyer, closing costs are paid, and documents are signed. After closing is finalized and recorded, the home is yours!
Can't find an answer?
Contact us and one of our local real estate agents will help you create a plan that will get you the best results.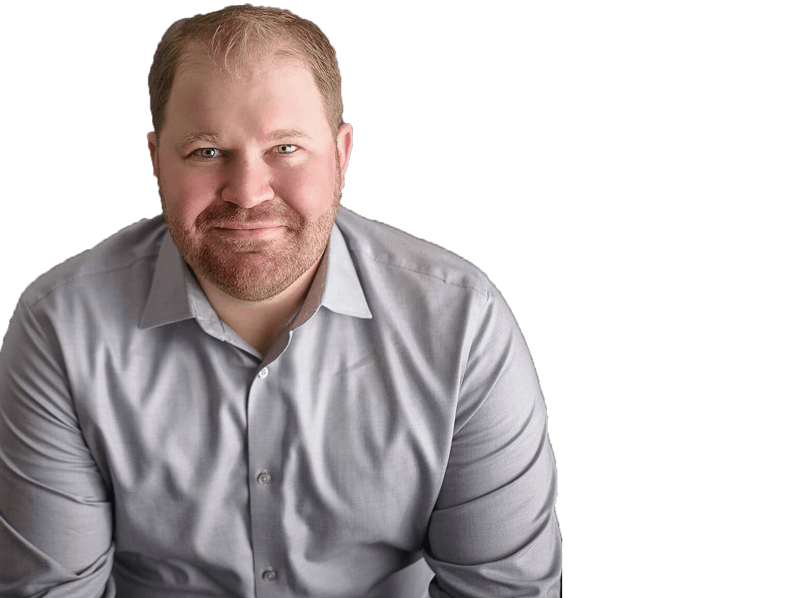 Stay connected
You'll find videos highlighting and evaluating the various communities across the region, as well as weekly reporting and analysis of the local housing market data.
Ready to take the next step?
Not sure if now's the right time to buy or sell? Need a reliable contractor? We would love to get to know more about you and your needs! Feel free to use any of the options here to get in contact with us!